KEHA Partners with "COVERINGS FOR KIDS" Initiative
KEHA Partners with "COVERINGS FOR KIDS" Initiative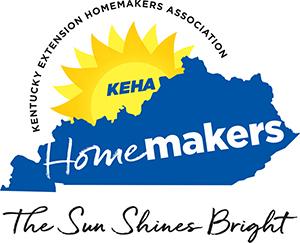 As many of you know, Kentucky school districts are preparing to be healthy at school when they return to the classroom.  Due to the current COVID-19 pandemic, all staff, and students in first grade and above are required to wear a mask unless they have a medical condition that prohibits them from doing do.  While wearing a mask is one of the most effective ways to stop the spread of COVID-19, we understand masks may be forgotten or lost and require a replacement during the school day.  We also know this pandemic has impacted so many Kentucky families, and we must try to reduce additional barriers from keeping our kids safe.  Therefore, we are excited to share Coverings for Kids, an initiative by First Lady Britainy Beshear and Lt. Governor Jacqueline Coleman.  KEHA is honored to be asked to be a partner in this initiative.
We are reaching out to encourage KEHA members to donate if able, or to spread the word about Coverings for Kids to those in our KEHA community who may wish to be involved.  This is an amazing opportunity for Kentuckians to come together and support our schools during these unprecedented times.
Coverings for Kids seeks to collect mask donations - home sewn or purchased - to provide to Kentucky schools at no cost.  Donations of child and adult size masks will be accepted.  These donations will help students, faculty and staff remain healthy at school at the time of their return.  Please check your school district's website or contact your local school district to see what their needs are and to find out where they would like to receive donations.
If you use Facebook, we ask you to use #CoveringsforKids when you post pictures making or donating masks. Please follow our KEHA Facebook (OfficialKEHA) as we will share information about this initiative and provide opportunities for you to comment with your progress!
For more information about this initiative, please visit FirstLady.Ky.Gov/CoveringsForKids.  Here you will also find donation details, mask requirements, resources and tutorials on mask making. We appreciate your consideration and support.